Managing and planning internships is a very time-consuming task. Interneo saves you 80% of the time involved in organizing them. That's 1.5 full-time equivalents freed up for every 1,000 internships per year.
The time saved allows ICANEs to focus on the most important tasks: supervising students. Interneo reduces the number of repetitive and low-value-added tasks to a minimum.
"The workload is divided by four. I no longer have paper, I can work directly with the computer and I have a quick view of everything."

Michèle Delecluse, Head Nurse, CHU Saint-Pierre
Shared tasks with hospital partners
On the Interneo platform, tasks and responsibilities are shared between hospitals, schools and students. Schools are responsible for encoding all internship and student related information.
Once the internship requests are encoded by the schools, an ICANE can accept them. The student then receives an email inviting him to create his Interneo account.
The hospital only has to enter the future intern's schedule.
Protect patient data
When a student starts their internship in a unit, we observe that it is customary for a staff member to lend them their password.
This is no longer necessary for Interneo user institutions since 100% of the encoded trainees have a correct management of their logins.
If a student is not registered on the platform, he/she will not be able to complete his/her internship, so you respect the RGPD and the privacy of everyone.
Easier communication
In a world without Interneo, the organization of an internship requires an average of 4 exchanges of e-mails and telephone calls between hospitals and schools.
Multiplied by 800 to 2000 internships depending on the institution, this is work time that can be made more efficient. Interneo offers a communication module that facilitates discussions between schools and hospitals.
If an internship proposal is not suitable, a discussion bubble is available to communicate with the schools in order to find a solution.
The communication module plays a key role in simplifying the internship management process.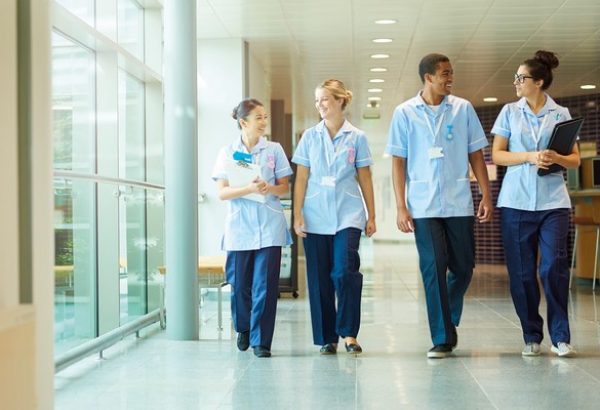 Improving the recruitment process
If your hospital has the Interneo "attractiveness/recruitment" module, you can follow the progress of each student from their first year to their last. With the trainee evaluations by your staff, you can recruit those who have convinced your teams the most.
One out of three students is job seeker after their internship. This is the most efficient way to build and organize a pool of motivated and qualified candidates.
Interneo makes your life easier!
Centralized on our platform, all students are managed in one tool. This facilitates your daily management and allows you to work with more Belgian or foreign schools.
You know at any time how many students are in your hospital and can adapt your capacity accordingly.
A partner school uses another internship management software? No need to double-code: Interneo can be connected to the other software (for the technical side, by means of an API). The information is shared, collected and always up to date.
In conclusion, contact us to discover Interneo. Everyone wins by using our solution: hospitals, schools and students.